Norfolk Island Governance Committee
Election Statement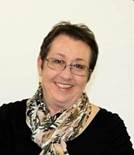 Dr Kate Lemerle
It's time, Norfolk Island. Time to seize this opportunity to come together and design a model of governance that serves the needs and aspirations of our unique island home. Some may view the establishment of the Norfolk Island Governance Committee (NIGC) cynically as yet another "experiment" akin to those of our past. Remember, however, that the greatest discoveries and innovations we take for granted today are the products of ideas that failed repeatedly ….. until that moment in time when they succeeded. Let's make this experiment succeed.
I am a new-settler having first come to Norfolk Island 9 years ago, making it my permanent home in 2016. As a Psychologist, I bring to the table a diverse set of skills acquired from a career spanning nearly five decades in clinical practice, health promotion, community development, academic teaching and research, and public health. My greatest passion is supporting the growth of people and communities from crisis to flourishing. In my clinical work, I support individuals finding their way forward from life's traumas to achieve wellbeing. In my organisational work, I have helped set up the infrastructure to provide workers with safer, more health promoting workplaces. In my community development work, I have initiated projects and programs to build stronger more resilient communities and address issues affecting the most vulnerable people including refugees. In my academic work, I have trawled through complex research to distil the best evidence that underpins these initiatives and informs my clinical services.
These diverse career experiences have built my capacity to explore and critically examine complex information, to launch respectful conversations between disconnected groups, to listen to many voices and find the common themes, to connect and foster ideas, and to create vision and passion so necessary for us all to grow individually and collectively. To these skills I add my own personal qualities - honesty, open-mindedness, creativity, determination, social conscience, and such a deep gratitude to be able to call Norfolk Island my home.
It's time, Norfolk Island, for us to unite and build our vision for a completely new model of governance that will showcase our community to the world. Get behind it, and cast your vote on 11th October.
I can be contacted on 52112 or email bushtucka@iinet.net.au